Skip to end of metadata
Go to start of metadata
Introduction
The Task History is available from the respective sub-view of the History View.
The view displays Task History items that include the output of individual jobs.
Task History View
Task History items by default are displayed in descending order of start times.
Consider that Task History items are displayed for any workflows executed. If you are looking for the history of tasks executed for a single workflow, then use the JS7 - Order History.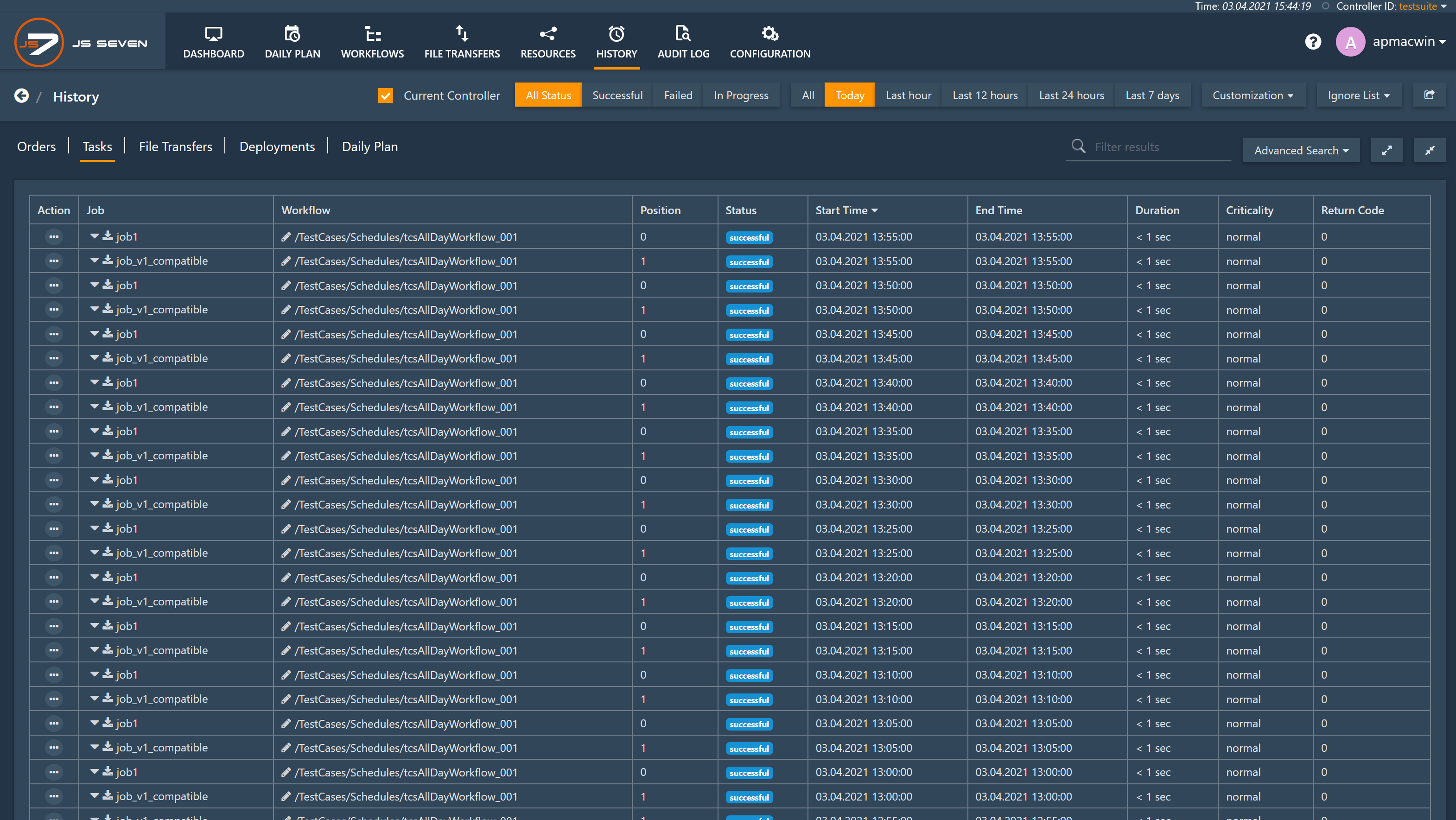 Task Log View
The task log includes any output created by an individual job in the workflow for a given order.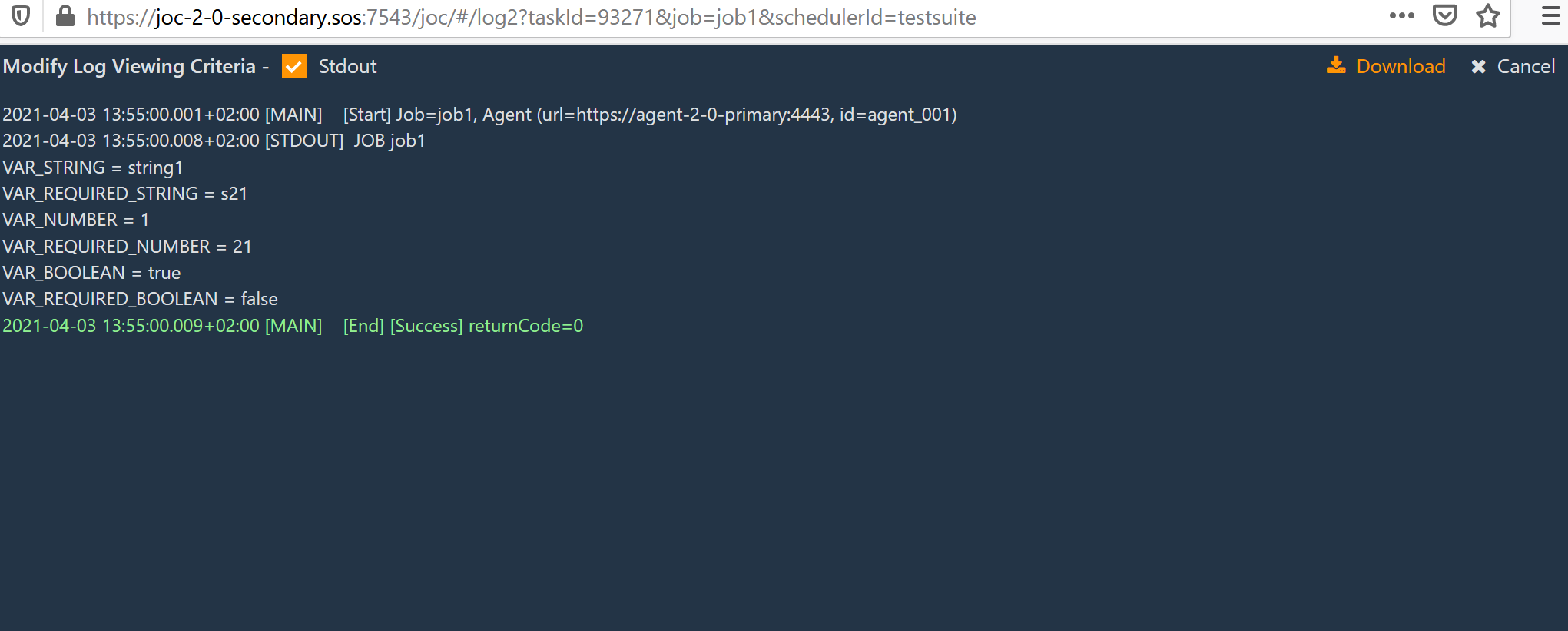 Advanced Search
The Advanced Search offers to search for tasks in past periods.