Skip to end of metadata
Go to start of metadata
Introduction
The Finish Instruction makes an order leave a workflow or branch of the JS7 - Fork-Join Instruction. The order is considered being completed and will assume a successful or unsuccessful outcome..
By default finished orders leave their workflow or branch with a successful outcome. Users can specify an unsuccessful outcome being assigned the order to make such orders appear in the JS7 - Order History with a failed history status.
For details see JS7 - Order State Transitions.
Workflow Instruction: Finish
Download Workflow Example (.json upload): pdwFinish.json
Finish Instruction with successful Outcome
Explanation:
The workflow makes use of an If Instruction to check a previous job's return values. See JS7 - If Instruction for details of how to add expressions to If Instructions.
If the If Instruction evaluates to true then the the left branch with the Finish Instruction is executed.
The order can optionally be assigned a message, for example to specify the reason for finishing the order.
Finish Instruction with unsuccessful Outcome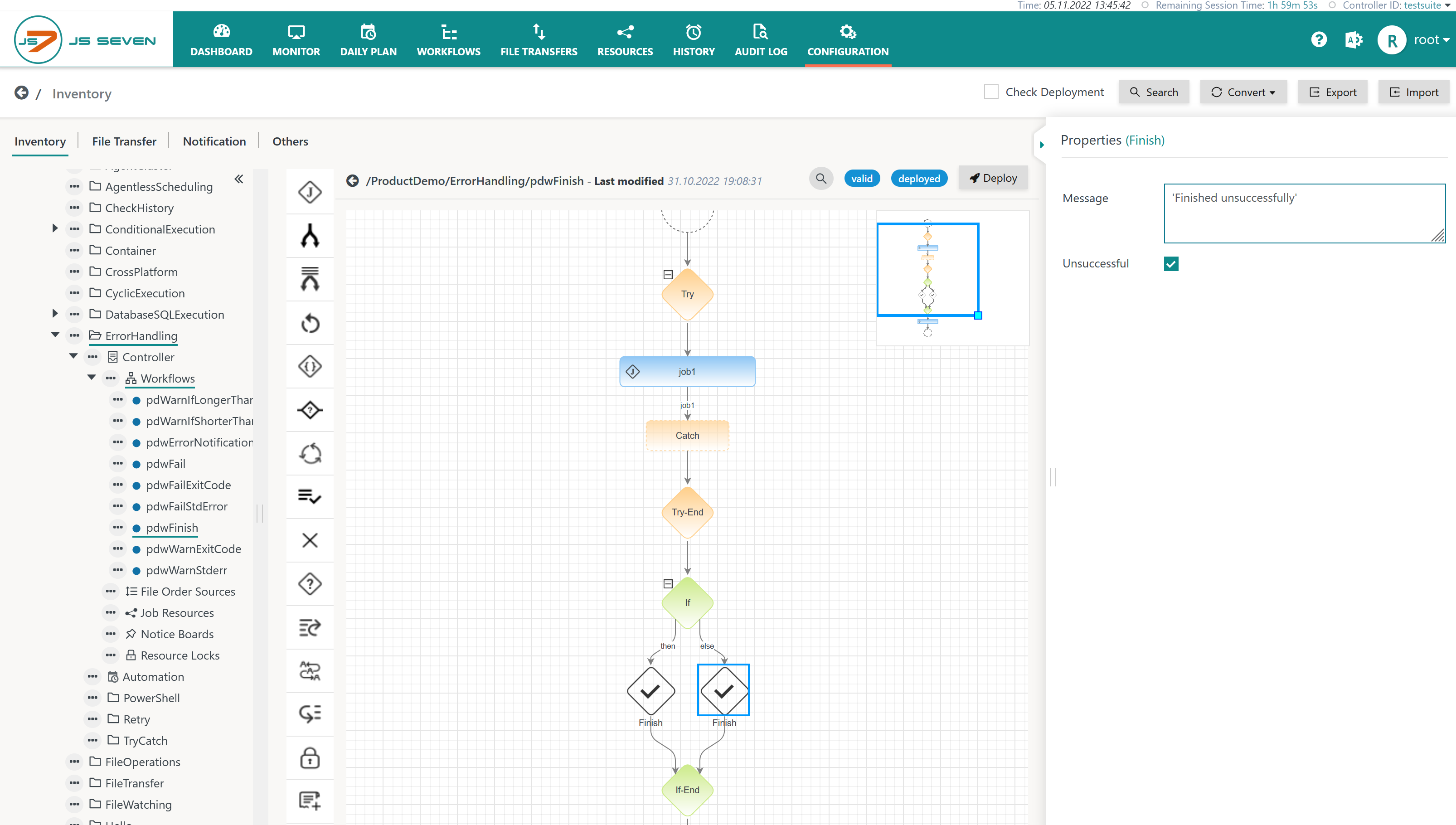 Explanation:
If the If Instruction evaluates to false then the the right branch with the Finish Instruction is executed.
The checkbox for Unsuccessful outcome is selected.
The order can optionally be assigned a message, for example to specify the reason for finishing the order.

FEATURE AVAILABILITY STARTING FROM RELEASE 2.5.0