Skip to end of metadata
Go to start of metadata
Introduction
The Fail Instruction is used to fail orders in a workflow.

By default an order halts and is assigned the FAILED state. FAILED orders remain with their workflow position and require user intervention to transition from this state.
If the Fail Instruction is included

in a JS7 - Retry Instruction then the FAILED order triggers the next retry loop provided that the Fail Instruction is not specified being uncatchable.
in a JS7 - Try-Catch Instruction then the FAILED order is caught and is handled by the Catch Instruction.

Users can resume, suspend and cancel FAILED orders - see JS7 - Order State Transitions.
Workflow Instruction: Fail
Download Workflow Example (.json upload): pdwFail.json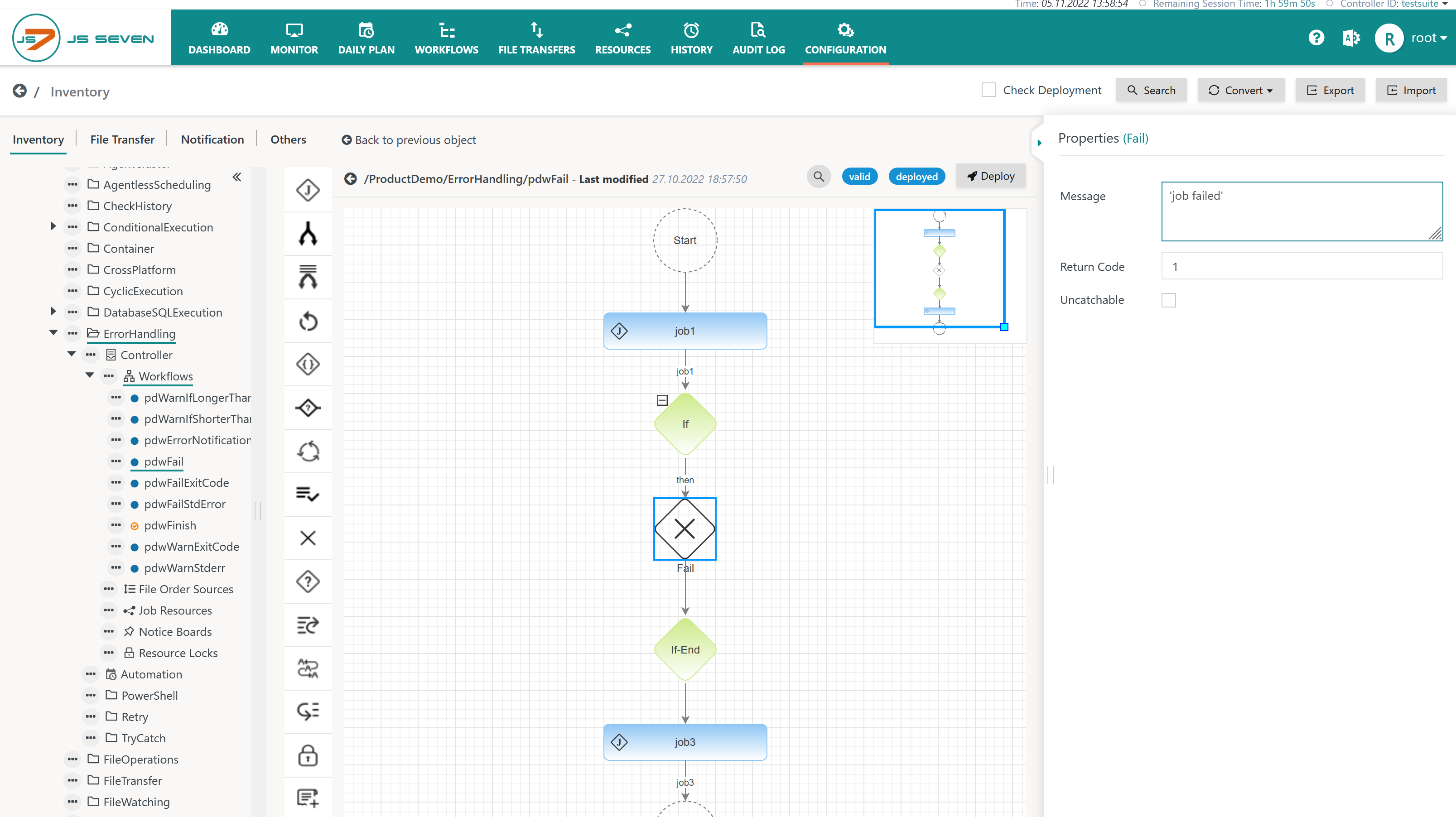 Explanation:
The workflow makes use of an If Instruction to check a previous job's return values. See JS7 - If Instruction for details of how to add expressions to If Instructions.
If the If Instruction evaluates to true then the Fail Instruction is executed. The order is then assigned the FAILED state.
When an order is failed, a message and a return code that specify the reason for failing the order can be added as an option.
The operation to fail an order can be specified being Uncatchable indicating that a surrounding Retry Instruction will not be triggered. Instead, the order will be moved to the position after the Retry Instruction and will halt with a FAILED state.
Resources