Skip to end of metadata
Go to start of metadata
Introduction
The JS7 - Profiles hold settings that are specific for a user account and that are controlled by the user. 
Profile Page
The Profile page is accessible from the user menu of an account in the upper right hand corner of any JOC Cockpit view:



The Profile page offers a number of sub-views. The following section describes the Permissions sub-view.
Permissions
The Permissions sub-view displays the user permission settings, as shown in the following example: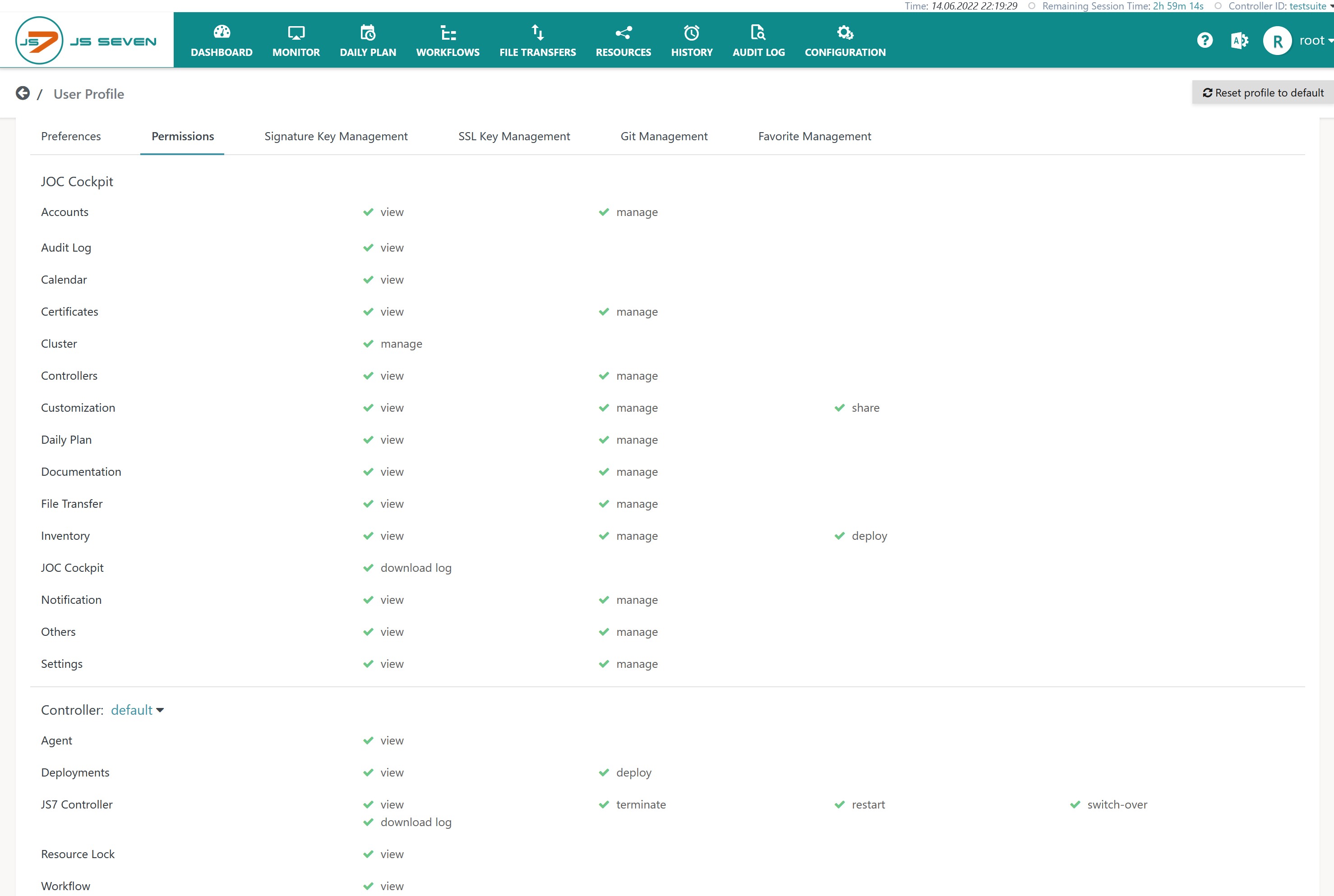 Explanation;: