Skip to end of metadata
Go to start of metadata
---------- DRAFT ----------
To trigger a job or an order on a remote JobScheduler you need to open the configured JobScheduler port at the remote side (port 4455 in the example below) and ports 59999 and lower at the client side: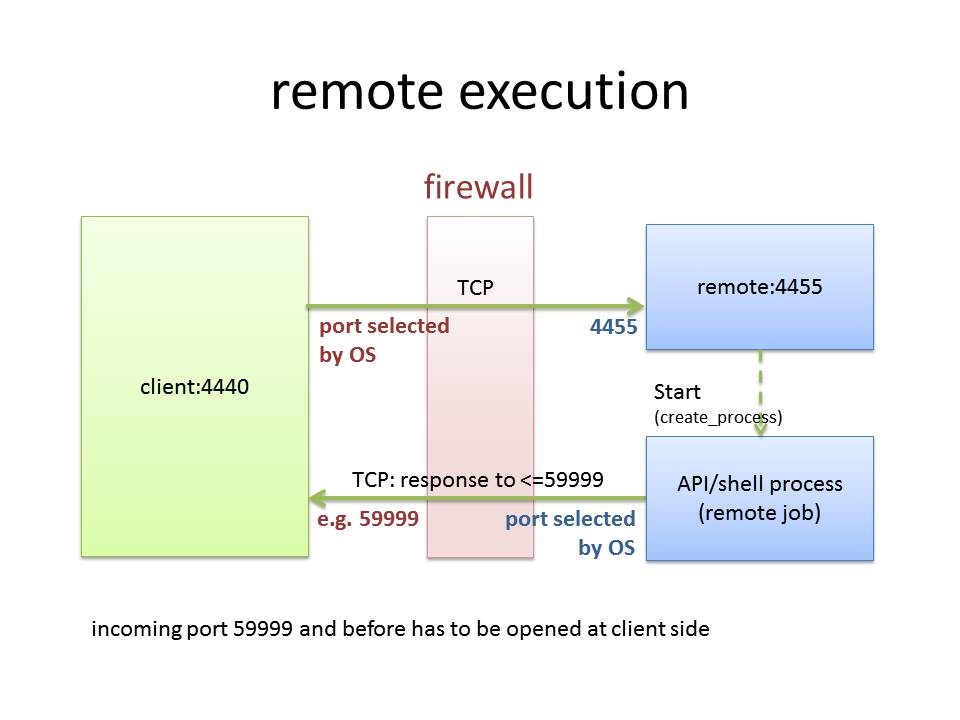 Bei der Konfiguration einer Firewall für den JobScheduler sollten grundsätzlich nur eingehende Ports eingeschränkt werden (siehe Grafik). Die ausgehenden ports werden durch den Aufruf entsprechender Betriebssystemfunktionen zufällig zur Verfügung gestellt und können daher in firewalls nicht sinnvoll eingeschränkt werden.
Bei der Bemessung der range der freigegebenen ports unterhalb von 59999 sollten Sie sich nach der max. Anzahl gleichzeitig parallel laufender remote Prozess richten und dabei berücksichtigen, dass ein port nach der Freigabe i.d.R. zwei Minuten vom Betriebssystem gesperrt bleibt, bis er endgültig freigegeben wird und wieder für eine neue TCP Verbindung zur Verfügung steht.