...
The ConsumeNotices Instruction is managed from a workflow in the Configuration view of JOC Cockpit: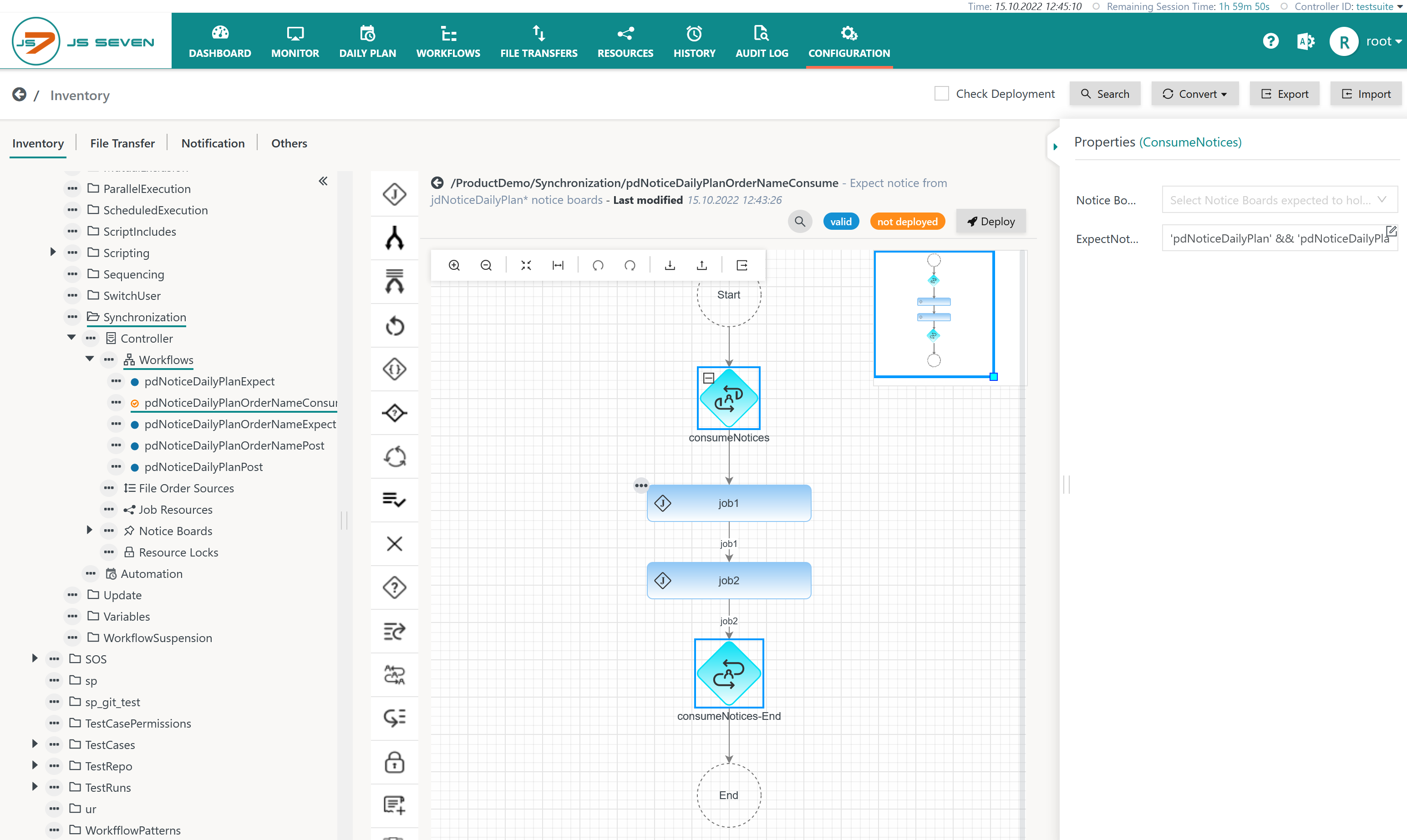 Users can select a single Notice Board one or more Notice Boards from which a Notice is Notices are expected. As a result the ExpectNotices ConsumeNotices Expression holds the name names of the Notice BoardBoards: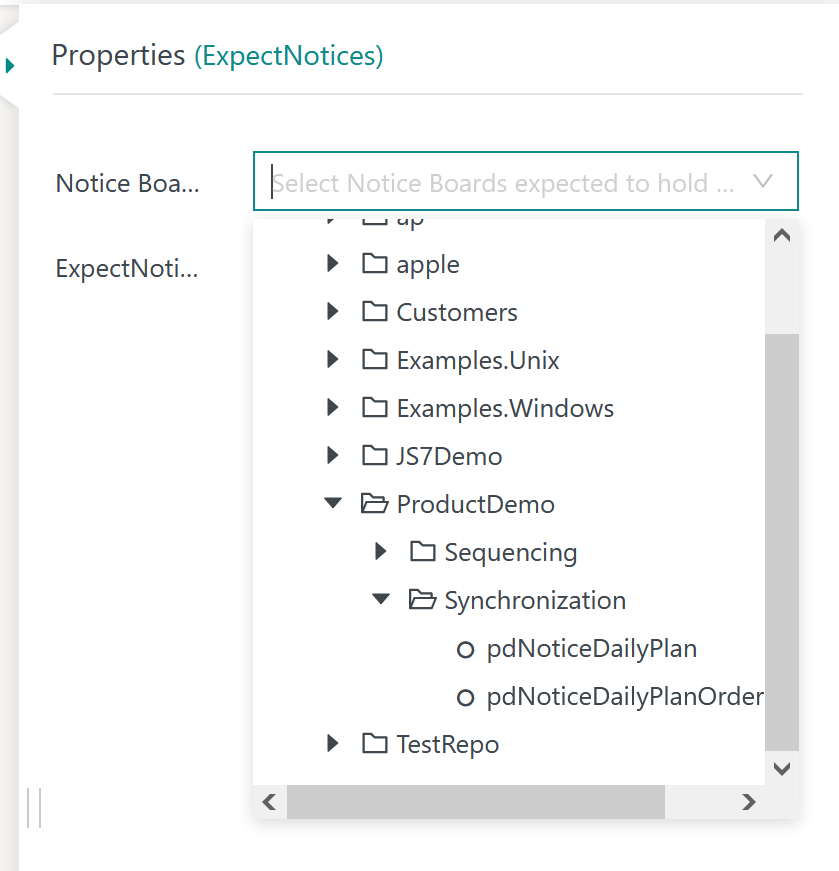 In addition users can specify an expression to specify a number of Notice Boards and respective conditions:


...
&& as an "and" condition
|| as an "or" condition
brackets specify precedence by which conditions are evaluated.
Further
Resources
...