Skip to end of metadata
Go to start of metadata
Introduction
The Daily Plan History includes the history of orders that have been submitted for the respective Daily Plan dates.
Order submissions can be carried out manually from the JS7 - Daily Plan View and automatically by the JS7 - Daily Plan Service
Submission History View
This view shows the orders submitted for particular Daily Plan dates. Should problems be detected, e.g. about Schedules being active for Workflows that have not been deployed, then the view will display the relevant orders.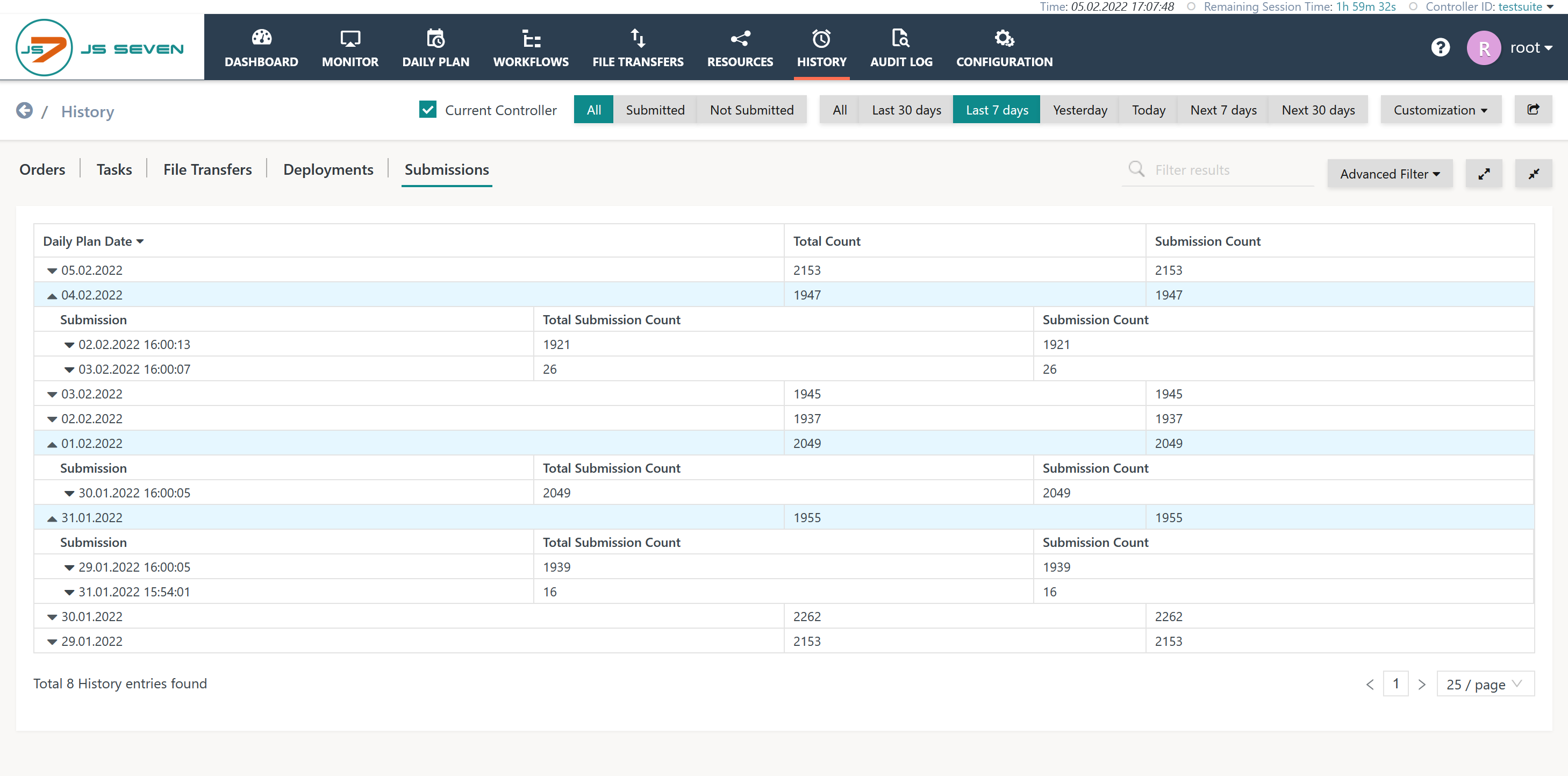 Explanation:
This view supports filter buttons for frequently used date ranges. For longer periods the Advanced Filter is offered.
This view shows submissions including orders that have been submitted to a Controller and Agents. Note that for a given date a number of submissions can occur:

from the Daily Plan Service which creates a single submission per day.
from users manually, using the Generate Daily Plan function from the Daily Plan view to generate orders.

Summary information is provided about the number of submitted orders and the total of orders per submission. Should the numbers differ then this indicates a problem due to some orders not being submitted.
Detail information becomes visible when clicking on individual submissions, indicated by date and time: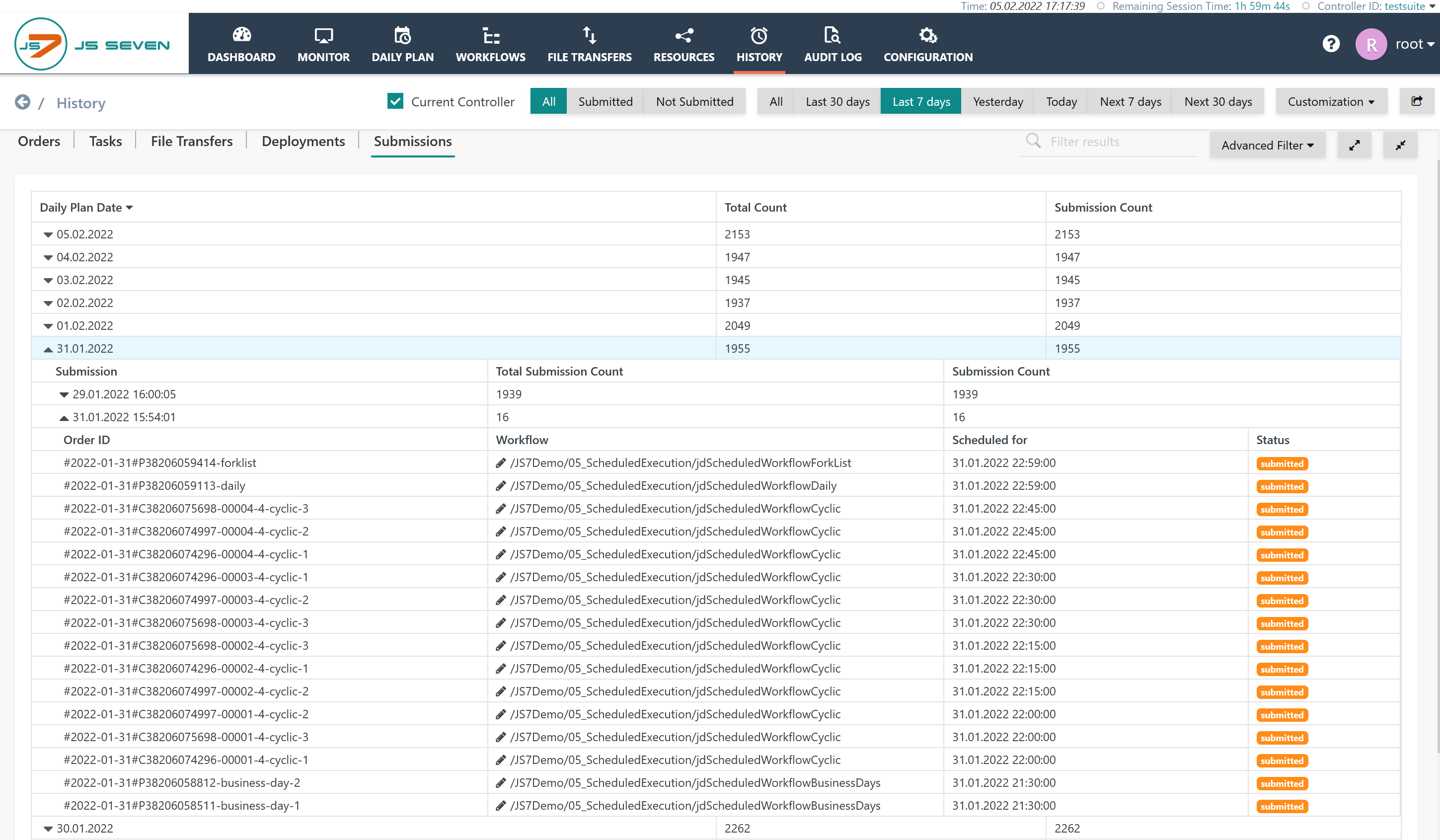 Explanation:
Per order: the submission status is displayed as being either submitted or not submitted.
If problems prevent submissions then relevant errors and warnings will be displayed.
Users can combine the filter buttons, for example, to only show orders that have not been submitted in a given period: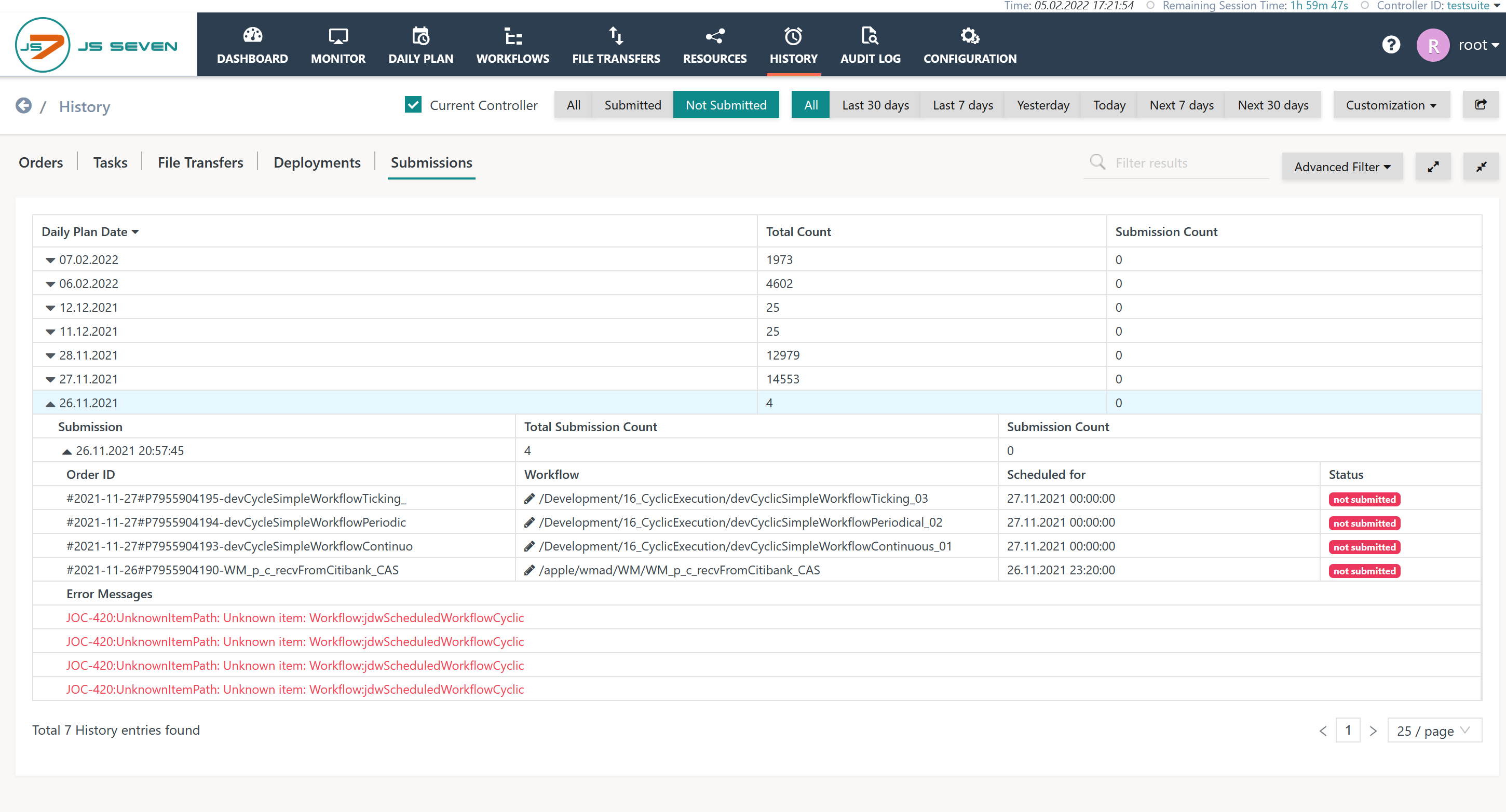 Explanation:
Usually it is sufficient to check with a single glance that the number of submitted orders and the total or orders match.
In addition the Not Submitted filter can be combined with a date range to only display orders that are affected by problems.

Order are displayed individually with their submission status.
Error messages and warnings are displayed if available.
Advanced Filter
The Advanced Filter button allows searching for order submissions in the past.