...
The event job1 is created after successful execution of job1.
The Mark Expression for job2 is unchecked which means that the job will continue to be running until the result of the expression in the In Condition is false.
Therefore, to stop further execution of the Job Stream the event can be removed manually using the Delete Event option from the events' action menu. 
Settings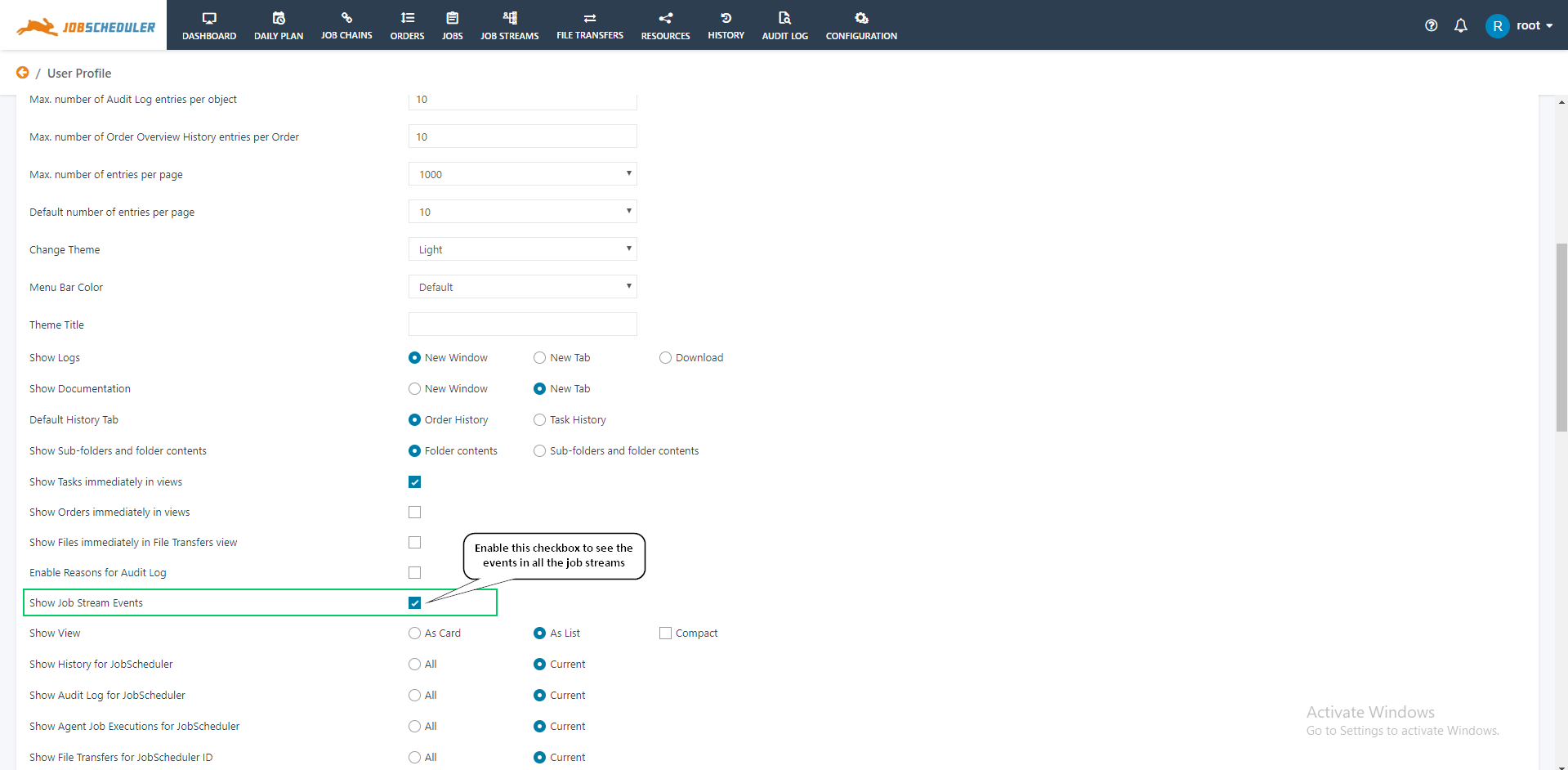 Image Added


To see the events in all the jobs streams, enable the Show Job Stream Events:
go to profile

click on the checkbox