...
If a license exceeds its expiration date then this is displayed from a red popup window in the right hand lower part of JOC Cockpit views.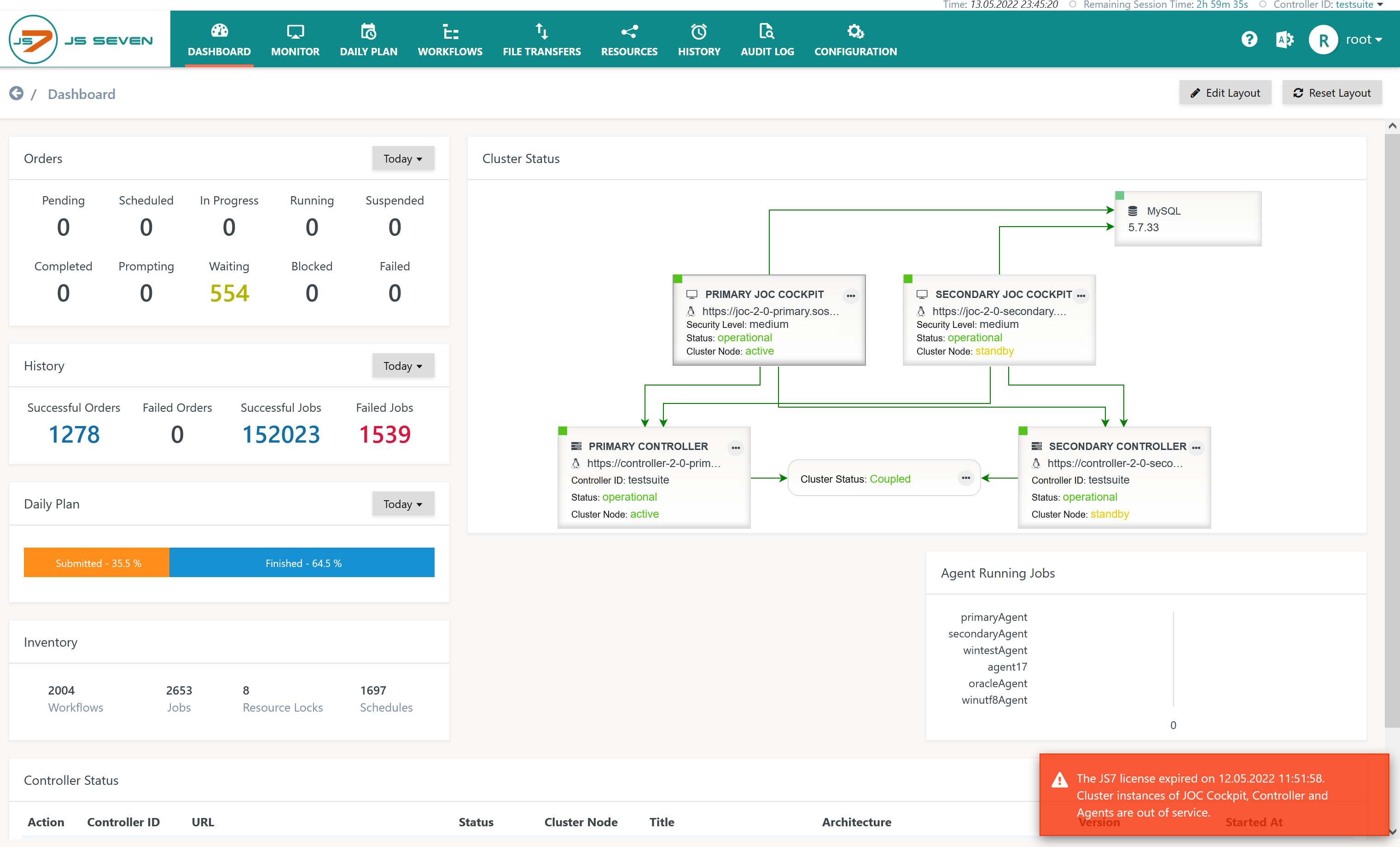 In this situation the clustering cluster functionality of JOC Cockpit, Controllers and Agents stops working.
The Manage Controllers/Agents page does not offer

to manage Controller Clusters

,

to manage Agent Clusters

.

Standalone Agents can

still

be managed from JOC Cockpit. However, a Controller configured for cluster operation will deny to perform any operation on Agents.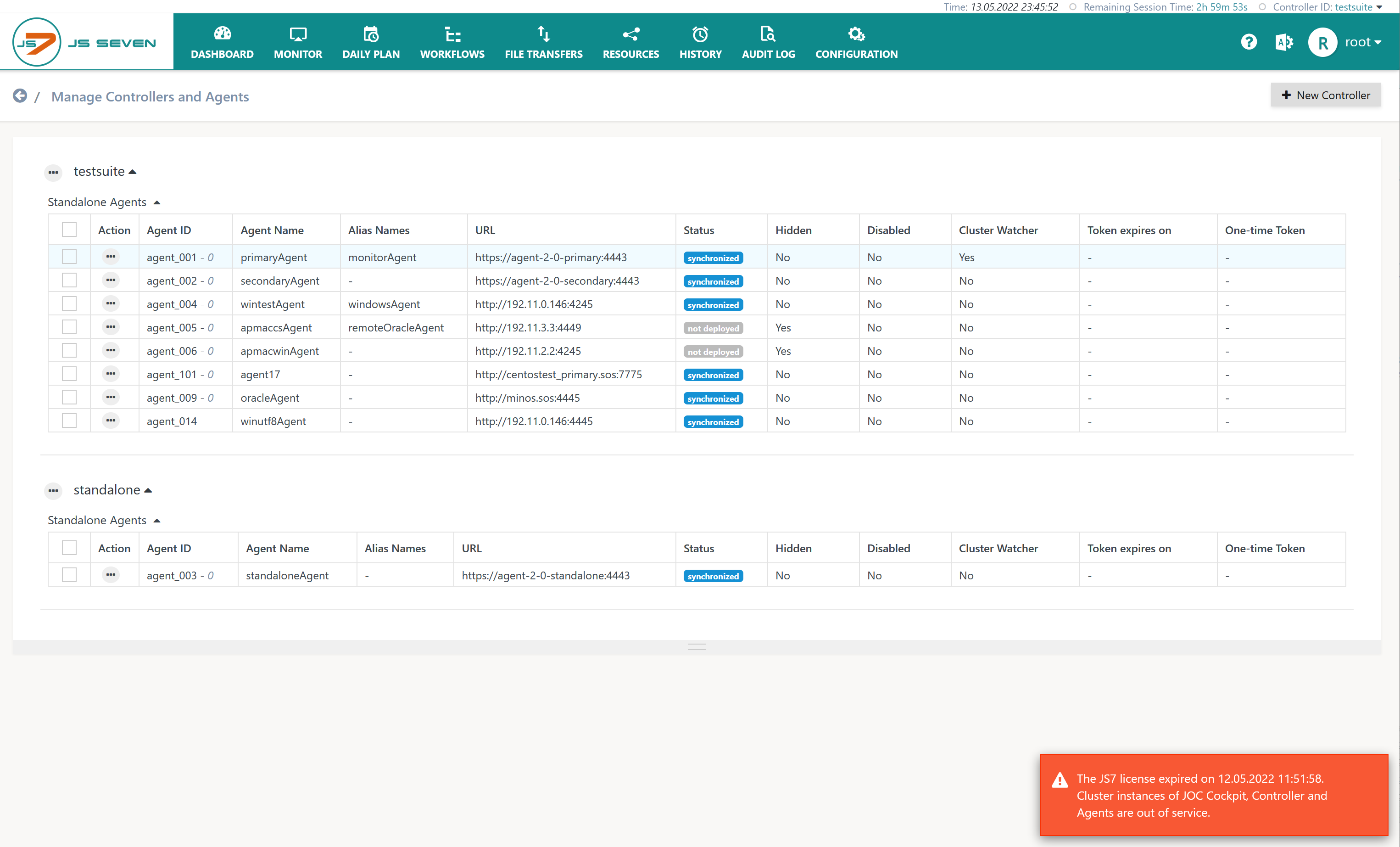 What to do if the License Key did expire?