...
Login to the JOC Cockpit 
Click "Logging" in the drop down menu in the upper right corner
Enable the log levels the log should include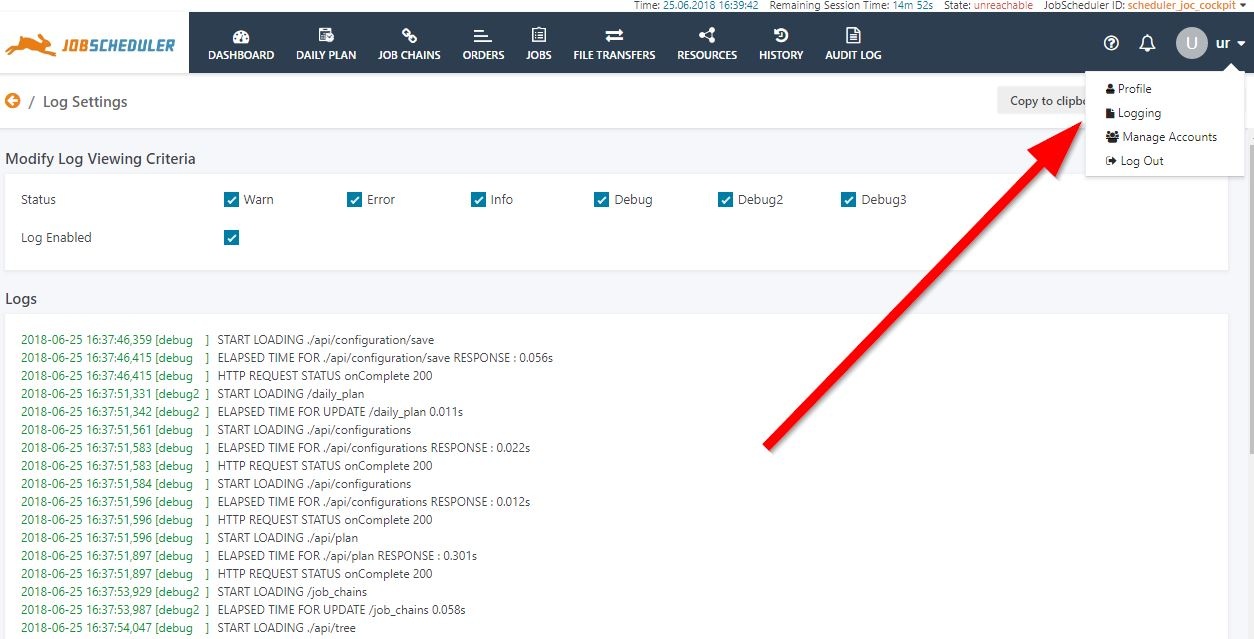 Downloading the JOC Cockpit Log
Users with the necessary permissions can download the JOC Cockpit log file by clicking on the "Download JOC Cockpit Log" button as shown in the next screenshot.
From version 1.12.6 onwards, users require the permission sos:products:joc_cockpit:joc:view:log before the download button is presented to them.
Display feature availability
| | |
| --- | --- |
| StartingFromRelease | 1.12.6 |
This permission is allocated to the Administrator role by default.
Viewing JobScheduler Log Files in the JOC Cockpit
...